Onion - No. 4 Organic Wool + Nettles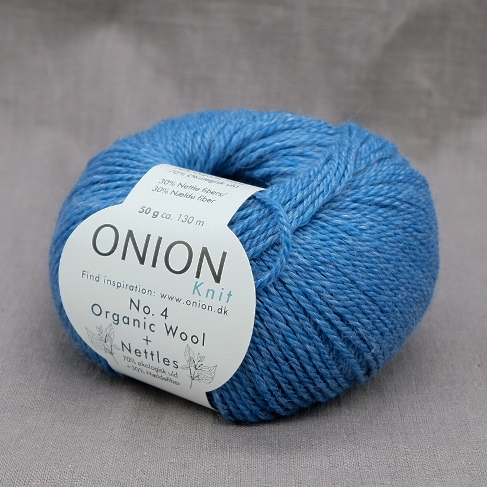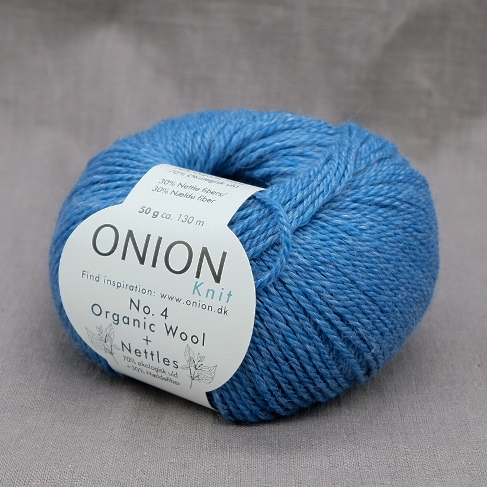 sold out
Onion - No. 4 Organic Wool + Nettles
Yarn weight: DK Skein weight: 50 g
Fibre: 70% Organic wool, 30% Nettle Fibers
Length: 130 m / 142 yds per 50 g ball
Tension / Gauge: 21 sts over 10cm / 4 in
Needle size: 4 mm
Super squishy and durable makes Onion No. 4 Organic Wool + Nettles the perfect blend for house socks, children's clothes, or something special for yourself.

The Nettle fiber brings strength for high-wear items, but the organic wool keeps the yarn super soft and warm. The Nettles don't take the dye quite the same way as the wool so it gives a beautiful silver feathering.

Made in Italy.

v813: This colour looks more of a reddish hot pink when in sunlight.
Care: Gently hand wash colours separately in warm water.
If you are after different colours or more stock please let me know as these can be ordered in.
*Note: Dropdown box controls colour selection*